Archives for the YEL Project
20 - 26 April 2016:Young European Leaders at Žilina Model United Nations Conference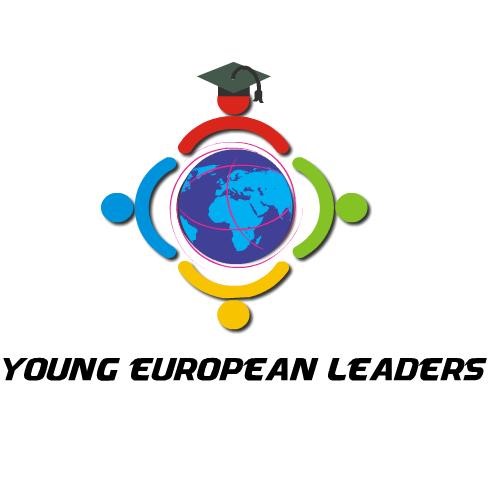 After one week of exciting discussions, interesting political debating and lots of fun, the Young European Leaders (YEL) project of ERASMUS + can be regarded as a real success story. The project supervisor, Mr. Imrich Milo, called it an "unteachable experience". He explained that everyone, from organizational team members to delegates, is part of the big ZAMUN family and plays a crucial role for the extraordinary success the participants can witness during ZAMUN every year in Žilina.
The coordinating school Gymnasium Bilingválne in Žilina (Slovakia) had invited the partner schools of the project Schildin Lukio Jyväskylä (Finland), Institution Saint Jude Armentières (France), Wittekind Gymnasium Lübbecke (Germany), Lycée Michel Rodange Luxembourg (Luxembourg) and IES Miguel Catalán, Zaragoza (Spain). As a network of funded ERASMUS PLUS schools rooted in the Europroject Education without Frontiers they all started their preparatory project work in September 2016 by establishing debating clubs at their schools at home. These clubs are aimed at Yong European leaders (YEL) to improve their communication and IT skills in thw world as a "global village".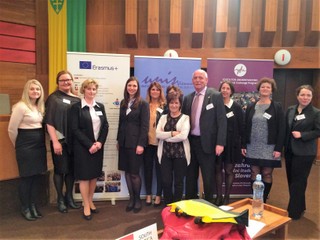 By the simulation of life debates at school, digital exchange via twinspace, the EU platform for the exchange of best practice, and by attending nationals Model United Nations, the students enriched their political way of thinking and their communication skills in formal debating. Apart from that, their ability of negotiation, compromising and cooperation in national and multi-linguistic settings could be developed. In addition to these general objectives, the clubs of Young European Leaders deepened their political background knowledge on the major international issues in a global world, such as climate change and terrorism as major challenges of our life.
The involved school homepages are:

Slovakia: http://www.gbza.eu
Germany: http://www.wittekind.de
Lux/City: http://www.lmrl.lu
Finland: http://www.peda.net/
France: http://www.saintjude.fr
Spain: http://www.ies-mcatalan.com
Click here for the full article.
Click here for a larger version of the group photo.
30 September - 3 October 2015: Kick-off meeting YEL at Lycée Michel-Rodange in Luxembourg
Kick-off meeting YEL at Lycée Michel-Rodange in Luxembourg
30 September - 3 October 2015


The new Erasmus+ project YEL aims at debating and took place with two teachers from each of the participating countries: Slovakia (coordinator) + Finland, France, Germany, Luxembourg and Spain and a few of the involved students-experts from Zilina and Luxembourg.
The participants have familiarised themselves with the project objectives and the tasks for each school in the first project year.
The schools involved in this strategic partnership have indentified a need to improve not only basic and transversal skills of their learners (e.g. communication, leadership and ICT skills) but also the need of young people to participate actively in a local community and society, also at a national and international level.
At the kick-off conference the teachers shared their debating practice and enriched their IT skills in the TwinSpace of etwinning, the IT tool of the European Union, where the virtual cooperation of the YEL clubs created at schools will take place.
The contact teachers / correspondents also discussed the dates of the long-term study mobilities (former IPMs) planned for the beginning of the calendar year 2016 as a preparation for the model UN conference ZAMUN  organised by Gymnázium bilingválne in Žilina in April (21st - 23rd) -four students and 2 teachers from each partner school are planned to participate in ZAMUN 2016 and ZAMUN 2017.
Model United Nations (MUN) is an educational simulation and academic competition in which students learn about diplomacy, international relations, etc. involves and teaches research, public speaking, debating and writing skills, in addition to critical thinking, teamwork and leadership skills.
At the end of the project period (September / October 2017) a multiplier event will be held in Zilina to disseminate the project results. The event is planned as a part of the autumn Europroject conference for the headteachers and correspondents and students (two from each country).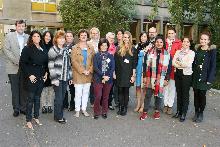 Thanks to the great team from the host school Lycée Michel-Rodange - Jean-Claude Hemmer (the head), Sandra Droste (correspondent), Sandra Galli (teacher involved in the project), Caroline Lentz (deputy head), Vicky Ternes and Francoise Wolter (special guides) and host family of Pitt Sietzen, all the participants have had a wonderful time in Luxembourg. Click here for the group picture, which was provided by Romain Schank J.